Cold Storage Is Hotter Than Ever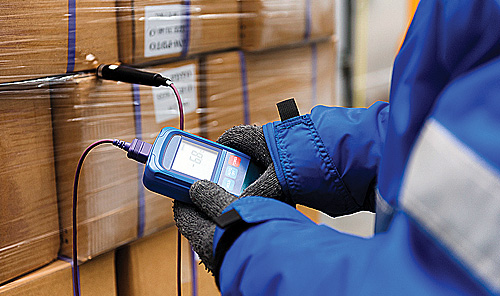 Our attitudes about food and beverage influence the brands we purchase, how we socialize, where we shop — and sometimes even where we live. Our expectations are high when it comes to product mix and availability. When our wants and needs are not met quickly, as was the case at the start of the pandemic, we are highly dissatisfied.

While food transport has been occurring for centuries, modes of delivery, advances in food safety, and time-sensitive supply chains have evolved to meet the changing desires of consumers across increasingly broad geographies. Often, new trends become ingrained habits that can alter consumer behavior and ultimately drive monumental business decisions. And that is how cold storage became one of the hottest topics in the commercial real estate industry.
Defining the Sector
The global cold chain consists of two primary subsectors: refrigerated storage and refrigerated transportation, with the former making up a larger share of the market. Overall, the value of the sector is estimated at $218 billion for 2020 and is expected to reach $320.2 billion by 2025, according to a June report from VynZ Research. North America is the second-largest cold chain market, as the U.S. is home to the most major players worldwide.