Why Gage County? NGage Offers Site Selection Assistance
Gage County, Nebraska, offers business and career opportunities. NGage can help you to access them.
Pro-business tax climate.  Lower cost of doing business. Educated and motivated workforce.  Strong public-private partnerships.
Here are even more reasons!
Midwestern work ethic. Higher education opportunities. Convenient, centralized Midwestern location. Job training benefits. All of these and more are available in Gage County, Nebraska.
NGage assists consultants and businesses through every step of the site selection process. Whether your project is industrial, commercial, or retail, you'll find the resources and information you need to make a smart business decision that's just right for you.
NGage holds all inquiries in the strictest confidence. You can expect the greatest attention to detail and a professional attitude in all of your contacts with NGage.  Let us build a customized proposal for your project - you'll be happy you did!
We invite you to Stake Your Claim HERE in Beatrice and Gage County!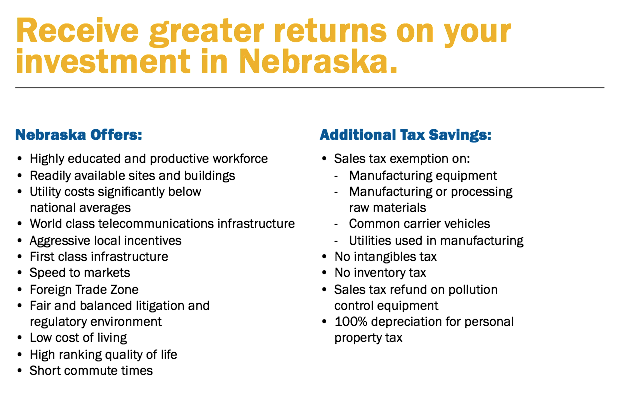 Economic and Demographic Trends Beatrice, Gage County, and the Surrounding Area