Front Line: Vocational Training Alliances in Tough Times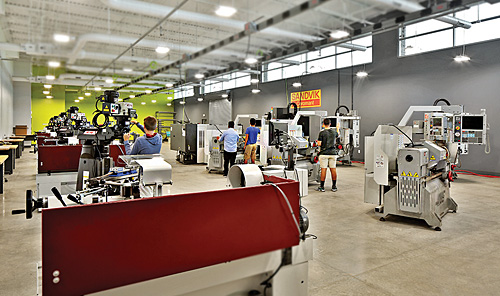 As if manufacturers are not challenged enough by COVID-19, many face shortages of appropriately skilled workers to keep their tech-savvy factories competitive.

A 2018 report by Deloitte and the Manufacturing Instituteestimated the manufacturing industry would have as many as 2.4 million jobs to fill by 2028. Last year, the National Association of Manufacturers (NAM) reported in 3rd Quarter 2019 that the top concern among manufacturers was the inability to attract and retain a quality workforce.
Stephen Gold, president/CEO of the Manufacturers Alliance for Productivity and Innovation (MAPI), recently wrote in IndustryWeek that the skills gap today isn't so much about a lack of STEM majors, but companies foregoing investment in training and four decades of stigmatizing vocational education. Yet, some communities and corporations are trying to address this problem by working together to create vocational training programs to attract more students to advanced manufacturing.