Nebraska meat packers approve first ever paid leave for workers in new union contract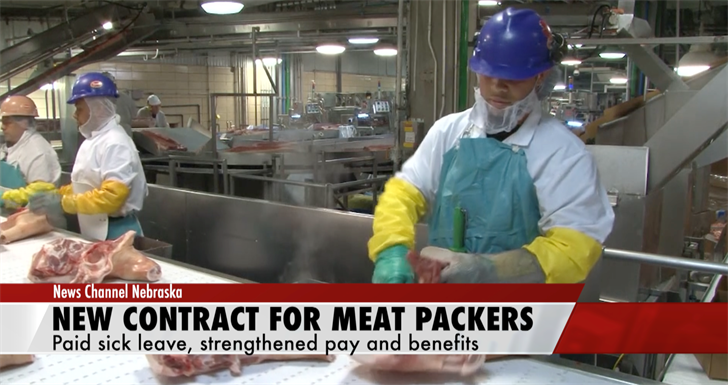 FREMONT - Wholestone Farms in Fremont recently approved a new contract for meat packing workers.
On Saturday, the company announced a new three-year union contract that includes the first ever paid sick leave provided by the company. The contract will also strengthen pay, healthcare coverage, and retirement benefits.
UFCW Local 293, the union for these pork plant workers, called the contract a 'strong recognition of service by the men and women of the meat packing industry, who have stepped up during the nationwide pandemic.