Learn to Empower Gage County's Younger Generations this November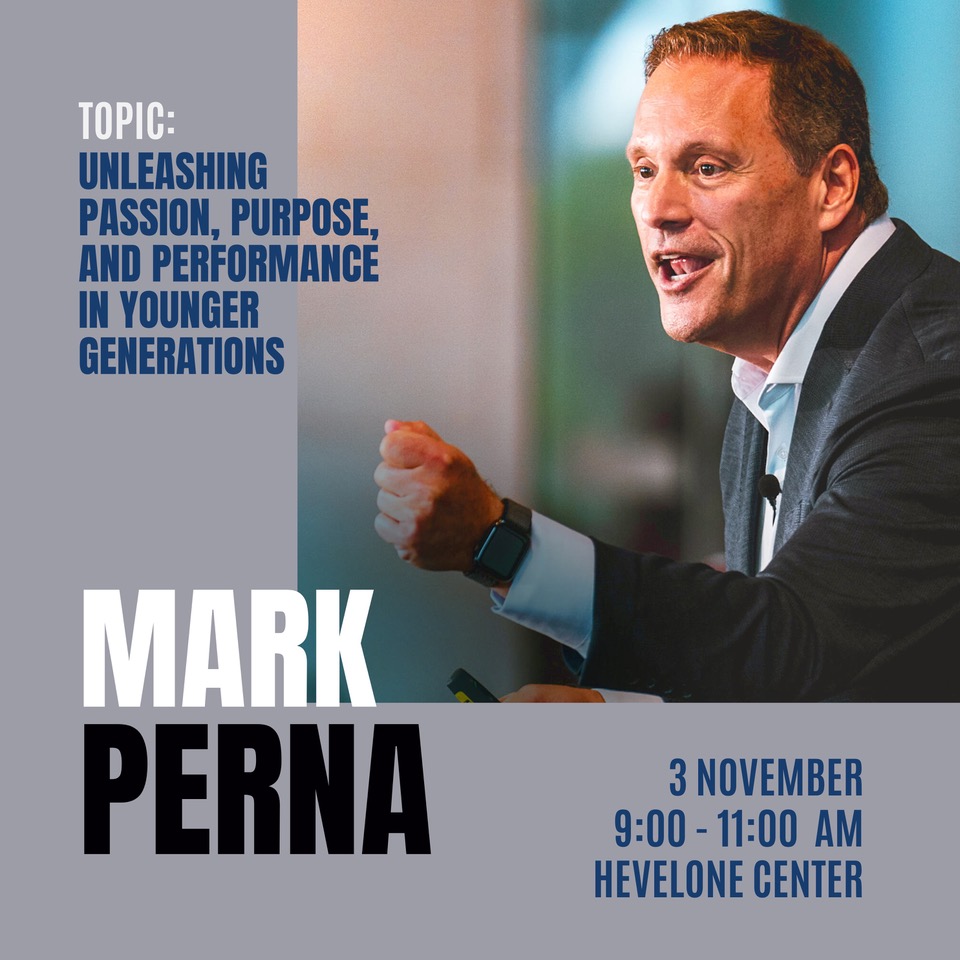 Recruiting and retaining staff is at the forefront of the American economy, from the smallest entrepreneurial endeavor to the largest corporations. The solution exists in every community spanning the nation - educating and preparing the youngest generations to be their best!
Gage Area Growth Enterprise is proud to host generational expert, keynote speaker and bestselling author Mark Perna for an inspiring presentation on precisely this intersection of workforce development and education this November.
Mark Perna: Unleashing Passion, Purpose and Performance in Younger Generations
Date: November 3
Time: 9:00 - 11:00 a.m.
Location: Hevelone Center
Attend: RSVP Link
Description: Perna offers proven strategies to inspire educators, employers, economic developers, stakeholders and parents to engage younger generations and create a competitive advantage for Gage County. Perna discusses education with a purpose to unleash the potential existing in these creative, intelligent individuals. He offers critical insights and best practices on connection and engagement techniques to unlock the fantastic promise existing in younger generations.
Helping Youth to Help Us All
Mark Perna's presentations seek to shift understandings of the paradigm on education and workforce development. They build on his lifetime of involvement spanning numerous platforms, some of which are listed below.
Education with Purpose and Employment with Passion (EWP) is a national movement created by Perna to connect education, employment and economic development. Its underlying goals involve inspiring young people to deliver a competitive advantage while uniting and connecting stakeholders on purpose-driven education. His Call to Action Livestream Experience lays out this vision and paradigm shift applicable to any community.
More than 25 years ago, Perna started TFSⓇ Results, a full-service consulting firm offering strategic services to solve education and workforce development challenges. Through various coaching and project management services, such as its industry-leading Career TreeⓇ solution for purpose-driven education and passion-driven employment, Perna and TFSⓇ Results help engage students, educators, employers and community leaders.
Answering Why: Unleashing Passion, Purpose, and Performance in Younger Generations is his bestselling book, offering explanations displaying today's young people as the most gifted, resourceful and passionate generation ever.
Learn what you can do!
Anyone interested in being part of the solution involving future generations in the success of Gage County and all of Nebraska will not want to miss this event. Notable attendees for this inspiring keynote speaker event include Nebraska Governor Jim Pillen.
Be part of this dynamic keynote presentation by using this link to RSVP for the event.
NGage understands the vital significance the next generations have in delivering the success and quality of life residents of Gage County desire. Please contact us today for more information about attending this phenomenal event!