Gage County Is a "Community for Kids"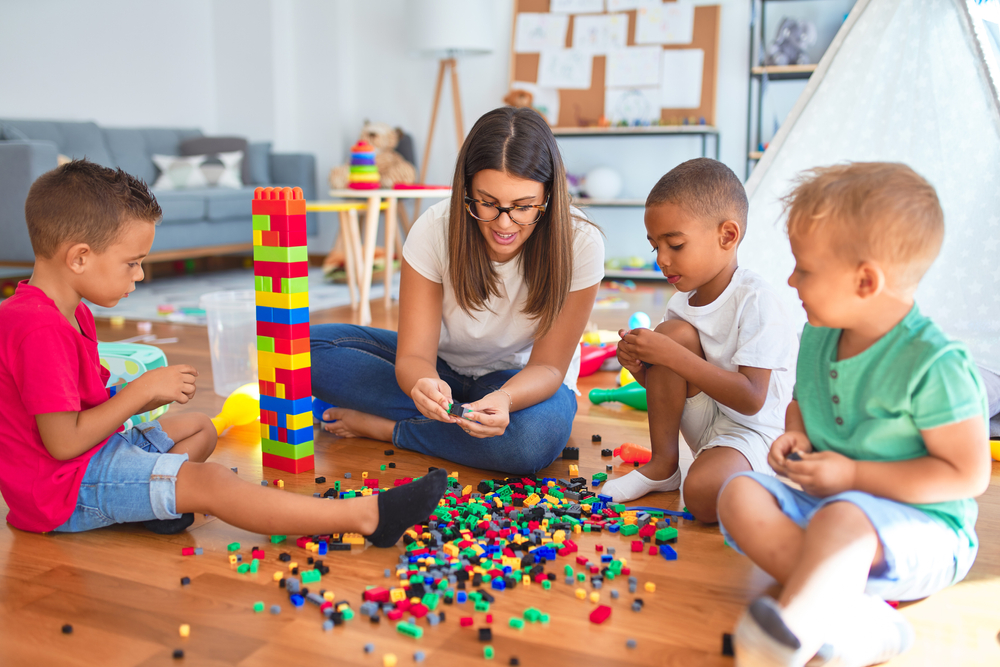 "The first years of a child's life are a period of rapid brain development, deeply influenced by early experiences, interactions and environments. That's why high-quality early childhood care and learning environments are so important: they build the foundation for cognitive and social-emotional skills that help children succeed now and in the future." - First Five Nebraska
"Quality early childhood experiences are those in which children are physically safe and emotionally supported through frequent, warm, one-on-one interactions with caring adults who engage them in language-rich and educational activities. High-quality early care and education promotes the well-being of early childhood professionals, empowers parents as educators and caregivers, and fosters children's healthy development and learning. These experiences are made possible through policies and practices that support ongoing quality improvement wherever children are cared for." - First Five Nebraska
***
"Economic development starts with early childhood development- and the best investments ensure all children who need it, have access to high-quality early learning and care opportunities," - FFYF.
Nebraska is facing a major shortage of available and affordable childcare for ages 1 - 6 years old. It is a statewide problem and one of the statewide solutions is Communities for Kids (C4K), "a community-based initiative designed to assist in the development of right-sized solutions for communities selected to participate in the program. Over a three-year period, selected communities will increase the focus on opportunities and challenges they are facing with enhancing and expanding child care opportunities." Gage County was selected in 2021.
Money Matters
In 2021, NGage applied for and was accepted into the Nebraska Children & Families Foundation (Nebraska Children) C4K program. Nebraska Children granted Gage County a total of $30,000.00, $10,000 to spend per year over the course of three years. In addition to the Gage County C4K Initiative, Gage County was selected in 2022 as one of twelve Nebraska communities to receive funding from the federal Coronavirus Response and Relief Supplemental Appropriations (CRRSA) Act. The Nebraska Department of Health & Human Services (DHHS), together with Nebraska Children, granted Gage County a contract for $78,500.00. NGage has chosen to fuse the funds in order to be more effective for the children, providers, and families in Gage County. We have until 2023 to utilize the total sum of $108,500.00 to make a big difference.
C4K funds will be geared towards administrative assistance, advocacy, and training for providers while the CRRSA funds will be spent primarily on child care capacity expansion and related expenses, such as wage support, minor facility renovations, educational supplies, and expenses directly tied to licensing requirements..
The Time Is Now
With communication comes effective change. In efforts to ensure C4K resources are put to good use, an Early Childhood Quality and Capacity Survey was distributed throughout Gage County communities in February. In September, a "Gallery Walk" event was hosted for early childcare providers and their employees to gain insight on issues, wants, and needs that impact their businesses and industry as a whole. Central themes discussed at the event included the need for provider healthcare plans, better access to provider training, and the need for a substitute pool.
Because Gage County has nearly 400 children currently without access to quality childcare, NGage has drafted a grant application to assist providers in expanding their capacity. These funds can be utilized to move from one license to the next (ie. Family Home I to Family Home II, or to center based care), assist with staff wages, supply educational materials, or accomplish minor renovations, so long as the project results in an increase in capacity within the facility. The application for this grant launched October 1st and recipients will be awarded in November; however, it doesn't stop there!
Early childhood care and education are community problems. Community problems need community assistance to solve. Though Gage County was granted over $100,000.00, that's not enough to complete the task. In order to care for the children in early childcare programs now, the 400-plus on the waiting list, and the children to come, more money is needed to curb the demand and complete the necessary expansions.
NGage is actively seeking community partners to rally around this cause. Whether you are a person who has been impacted by a lack of childcare, an employer who is impacted by a lack of childcare, or if you simply have a passion for children, we'd love to have your support.