Meet the Locals: Discover Life in Beatrice & Gage County, Nebraska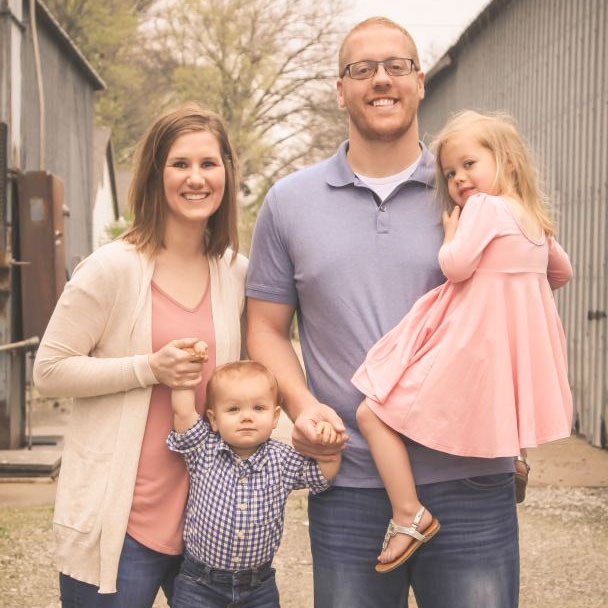 A Beatrice Couple Who Moved Back Home
Meet Dr. Krista Haake and Andrew Haake: A Beatrice Couple Who Moved Back Home
Dr. Krista Haake and Andrew Haake grew up in Beatrice. In fact, if you were to ask Andrew Haake what the best thing about growing up here was, he is likely to say it was meeting his wife in the halls of Beatrice High School. "I'm thankful our class sizes were small enough for her to give me a chance" said Andrew. They both have fond memories of growing up in this friendly community, playing sports, seeing the stands full during athletic events and being connected to the community. So, when the couple decided to start their own family after receiving a Doctor of Dental Surgery at University of Nebraska Medical Center – College of Dentistry (Krista Haake) and Master of Arts in K-12 Educational Administration at University of Nebraska-Kearney (Andrew Haake), coming home to Beatrice was a natural fit.
---
Fortunately, Beatrice has many opportunities for young professionals returning home.
---
Initially, the Haakes were unsure of how their careers would unfold in Beatrice but they knew this is where they wanted to be. When asked why they chose to come home, Krista said, "Choosing Beatrice to launch our careers gave our children the opportunity to be raised in a small community alongside their grandparents, aunts, uncles, and cousins. We value that Beatrice is a large enough community to provide many opportunities to excel, but it's small enough to be able to make personal relationships with members of the community."
Fortunately, Beatrice has many opportunities for young professionals returning home. Dr. Krista Haake took a position as a General Dentist at Plaza Ridge Dental and Andrew Haake became the principal of St. Joseph Catholic School. We asked them if there were any advantages to starting their careers here.
Krista: One of the most rewarding aspects of building my practice in Beatrice is being able to provide care to the people I've had previously established relationships with from growing up here, but also being able to create new relationships that you may not be able to do in a large city. To many of my patients, I'm "Ella and Sam's Mommy" and I value that. In a larger city, I wouldn't be able to provide the personalized care that I am able to in Beatrice.
Everyone in the community has been so welcoming and truly wants you to succeed.
Andrew: Through my short tenure at St. Joseph Catholic School, I've been able to establish a very positive working relationship with Beatrice Public Schools administration. Everyone from the central office administrators to the building administrators have been great to work with. At the end of the day, the students of St. Joseph will earn their diplomas from Beatrice Public Schools and I'm appreciative that we're able to sustain a healthy working relationship because it's what is best for our students.
A Thriving Young Community
Beatrice is home to a thriving young professional community and they are finding that you can have it all. Young professionals can enjoy a high-quality of life, the connectivity and friendliness of a small town, and satisfying career opportunities at the same time.
We asked the Haakes why other young professionals should come here to work or start a business and they said, "We moved back to Beatrice 2 1/2 years ago not knowing what to expect. In that span, we've been able to create friendships with many other young professionals that have also chosen Beatrice as home and have loved being able to raise our family in a small, safe, and community-driven location. Beatrice is a great community and I think it has a vibrant upside for anyone looking to work or start a business here."