NGage Teaming Up with NBDC for Business Development Project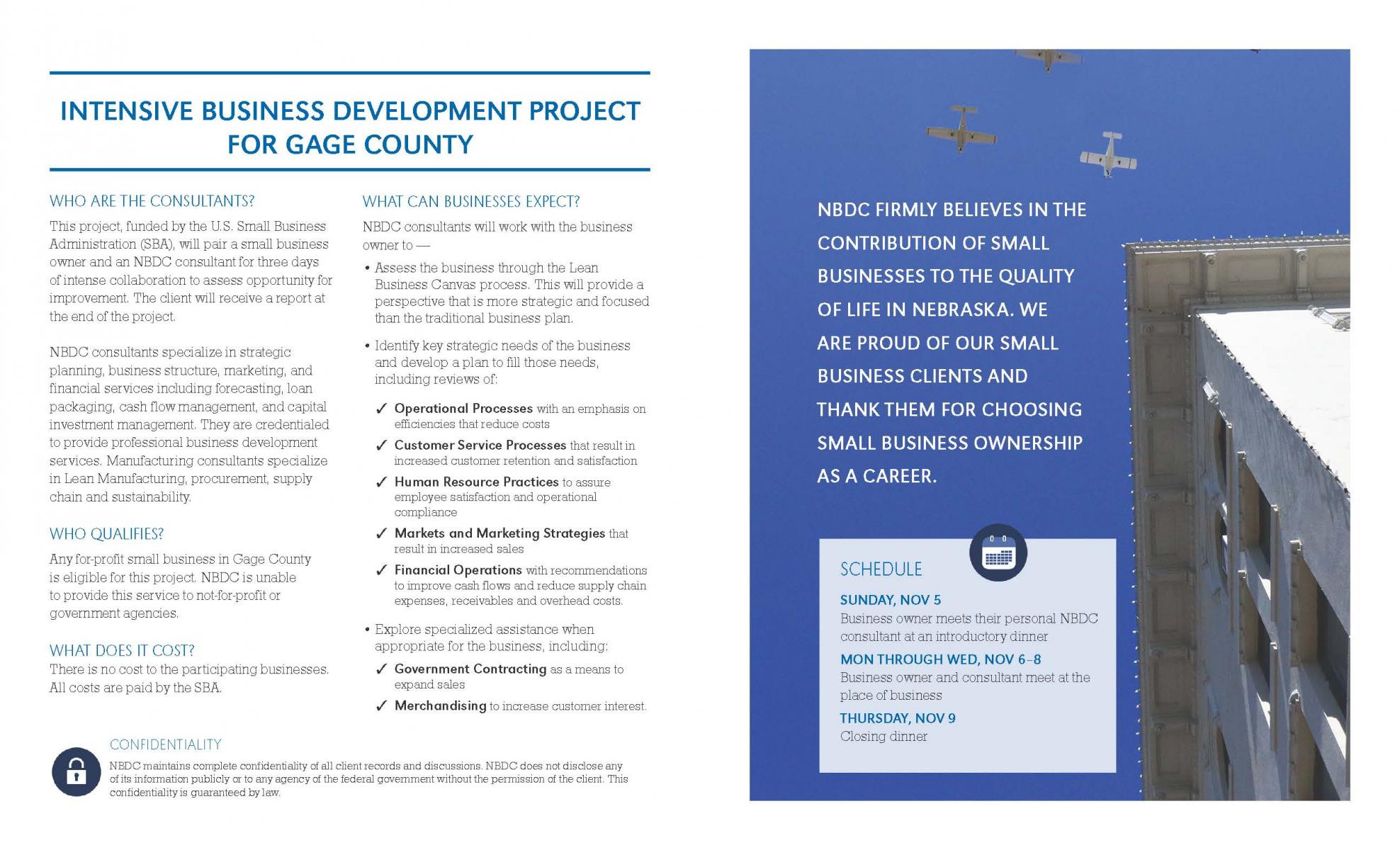 3 Oct 2017
NBDC, small business development, intensive development project, small business, specialized business assistance
In early November, 2017, NGage along with the Nebraska Business Development Center team is bringing an intensive business development project to Gage County for area businesses. Up to twelve area businesses will be selected to work with NBDC consultants to assess opportunity for improvement. Applications are due to the NGage office by Wednesday, October 18, 2017.
For-profit small businesses in Gage County are eligible for the program at no cost. Key strategic needs of each business will be identified along with a plan to fill those needs. Included will be reviews of operational processes, customer service processes, human resource processes, markets and marketing strategies, and financial operations. In addition some businesses may utilize specialized assistance by NBDC, including government contracting and merchandising.
NGage along with NBDC believes in the contribution of small businesses to the quality of life in Nebraska.
Businesses interested in committing to this project during the week of November 5 – 9 are urged to fill out an application. For more information call the NGage office at 402.228.5869 or download the program brochure here.