Grant for Market Study Received from First National Bank - Omaha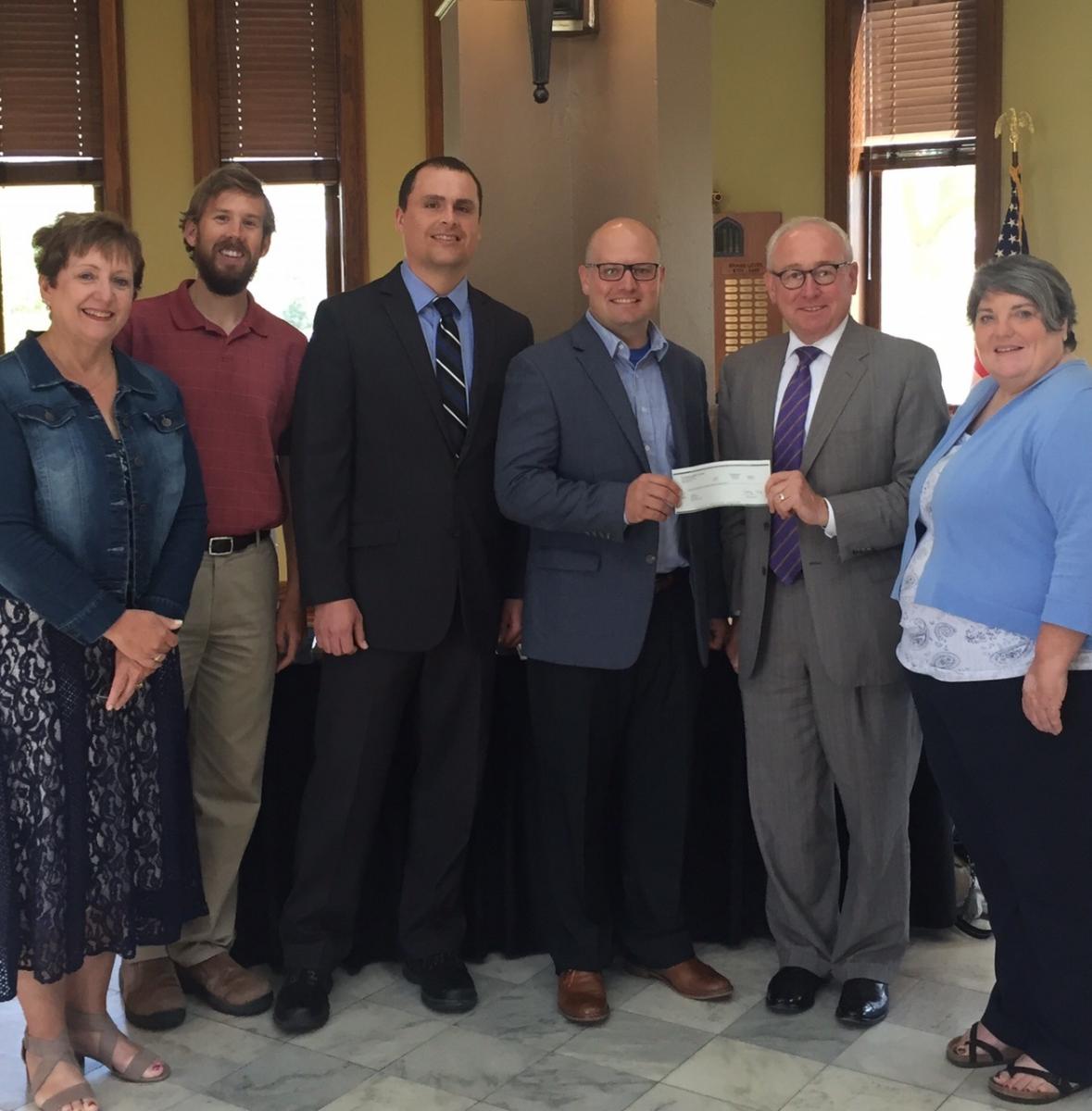 14 Jun 2017
Beatrice Market Study, First National Omaha Community Development Grant, small businesses, retail, entrepreneurs
Beatrice, NE (June 14, 2017) — Gage Area Growth Enterprise (NGage) has been awarded a $2,500 community development grant from First National Bank of Omaha. Richard Herink, President of First National Bank of Omaha in Lincoln, along with Heath Stewart from the Beatrice branch, personally presented the award to NGage.
The grant funding received from First National Bank of Omaha falls under their "strong local economies" focus. NGage will use the funding to cover a portion of a retail market study planned jointly with Main Street Beatrice and the Beatrice Area Chamber of Commerce.
"The funding provided by First National Bank of Omaha will help us conduct a market study. The results will provide data to recruit new businesses and entrepreneurs and help existing businesses target customers thru marketing and promotion activities", said Glennis McClure, Senior Development Coordinator at NGage.
In total, First National Bank of Omaha announced $834,000 in grant awards to nearly 50 organizations across the bank's footprint in five states. Twenty-six Nebraska organizations received grant awards for projects focused on stable housing, vibrant neighborhoods, and strong local economies.
***
NGage is the organization that serves Beatrice and Gage County with comprehensive economic development programming. Its mission is to: "Create opportunities for businesses to start, grow or move to Gage County, Nebraska, while also increasing economic opportunities for individuals and families thru good jobs with positive workforce skills."
About First National Bank of Omaha
First National Bank of Omaha is a subsidiary of First National of Nebraska. First National of Nebraska is the largest privately owned banking company in the United States. First National of Nebraska and its affiliates have more than $20 billion in assets and 5,000 employee associates. Primary banking offices are located in Nebraska, Colorado, Illinois, Iowa, Kansas, South Dakota and Texas.