Ethanol Production Continues for E Energy
Saturday, November 17, 2012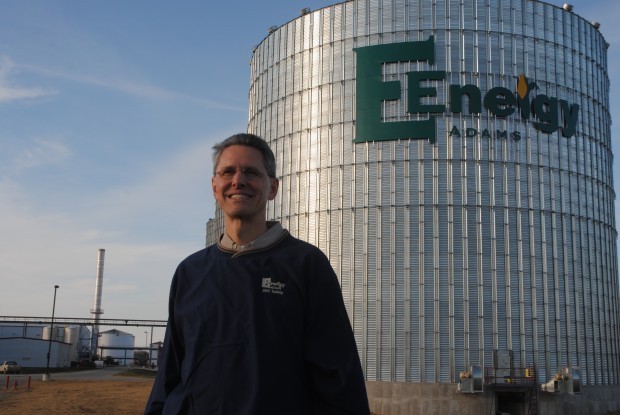 from the Beatrice Daily Sun
By Scott Koperski/Daily Sun staff writer
ADAMS -- Corn prices are high and drought conditions have been troublesome, but the less-than-perfect scenario hasn't slowed E Energy Adams.
The ethanol plant northwest of Adams is typically producing the fuel additive at full capacity, using roughly 60,000 bushels of corn to produce 165,000 gallons of ethanol each day.
To mark its success, the company recently had a celebration of five years since the first batch of ethanol was produced at the plant.
With high grain prices and a decreased supply thanks to the drought, multiple Nebraska ethanol plants have been forced to halt production.
To read the full article on the Beatrice Daily Sun website click here »